Industrial Information Panel (Energy)
This is a quick introduction to the information panel.
This panel is a display that will show you the stats of your MFSU(s). I am doing this, as I don't believe many people are aware of this item (I could be wrong).
Note:
There is also one to display the output of your Nuclear Reactor (This one is very useful, works the same way as the energy display).
Set up
This is a basic set up with three Geothermal Generators powering an MFSU as a starting example.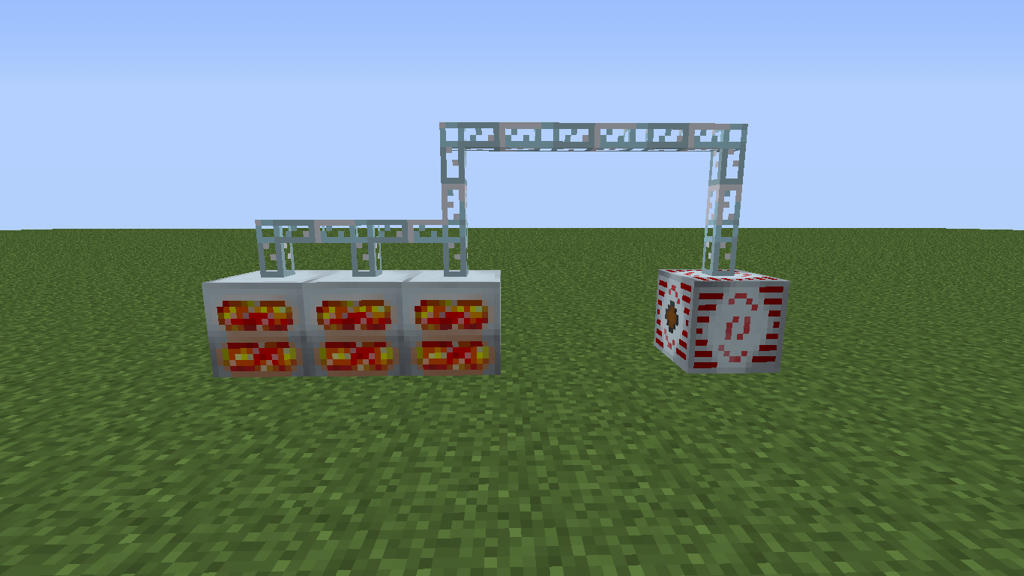 Step 1
Place down an 'Industrial Information Panel'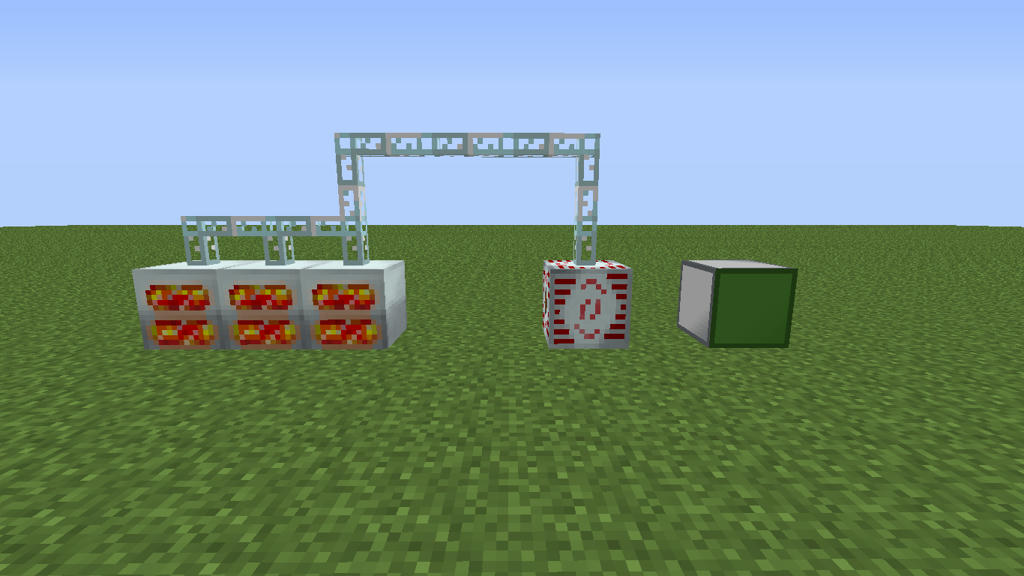 Step 2
Right click on the MFSU with an 'Energy Sensor Kit'. This will record the MFSU and it's location, as these devices can be use remotely.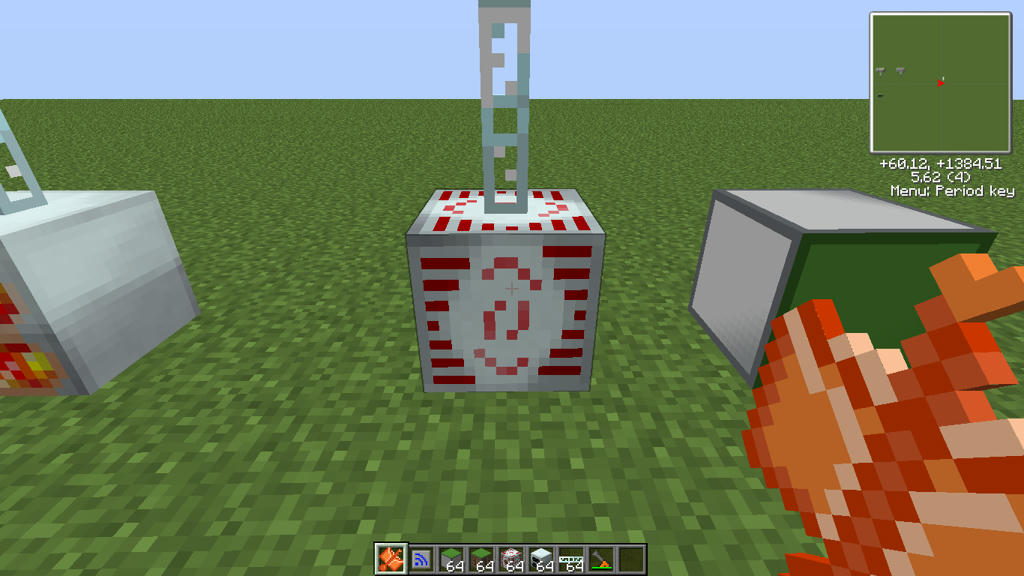 Step 3
Once you have right clicked (as above), you will receive an 'Energy Sensor Location Card' as shown: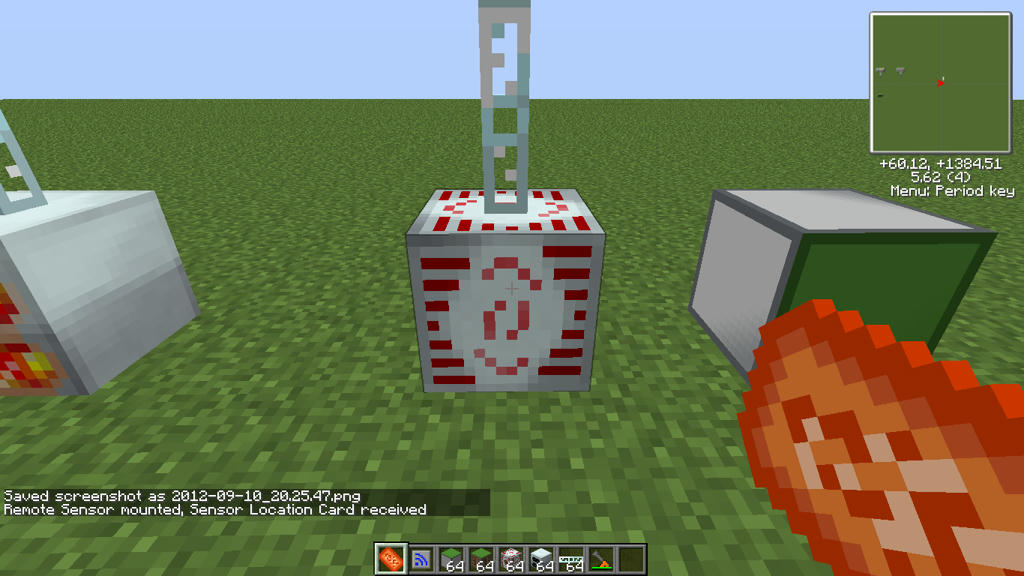 Step 4
Click on the 'Industrial Information Panel' and place the 'Energy Sensor Location Card' into the slot, as shown: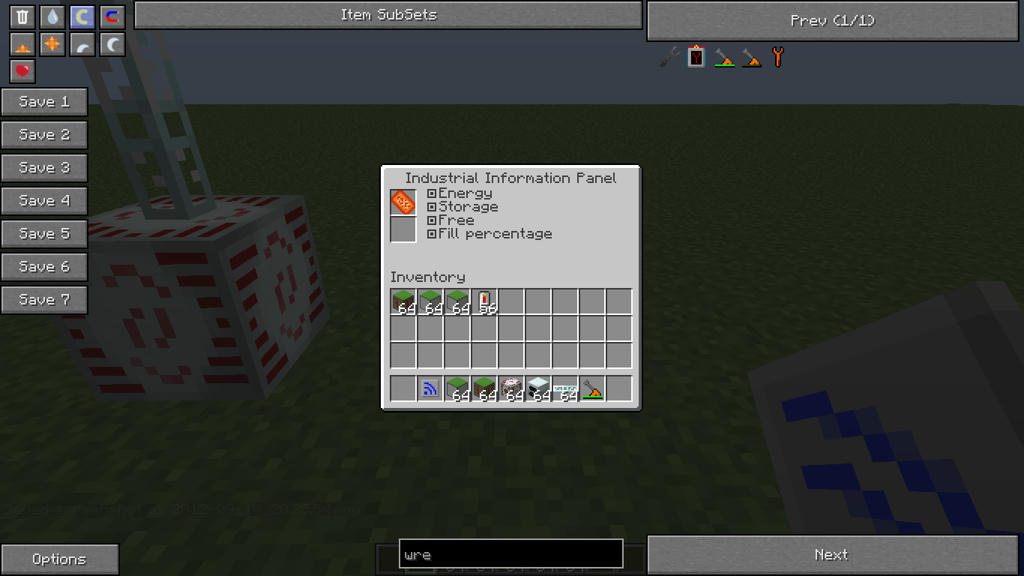 Step 5
Apply a redstone signal to the Information Panel. I have used a lever on the back.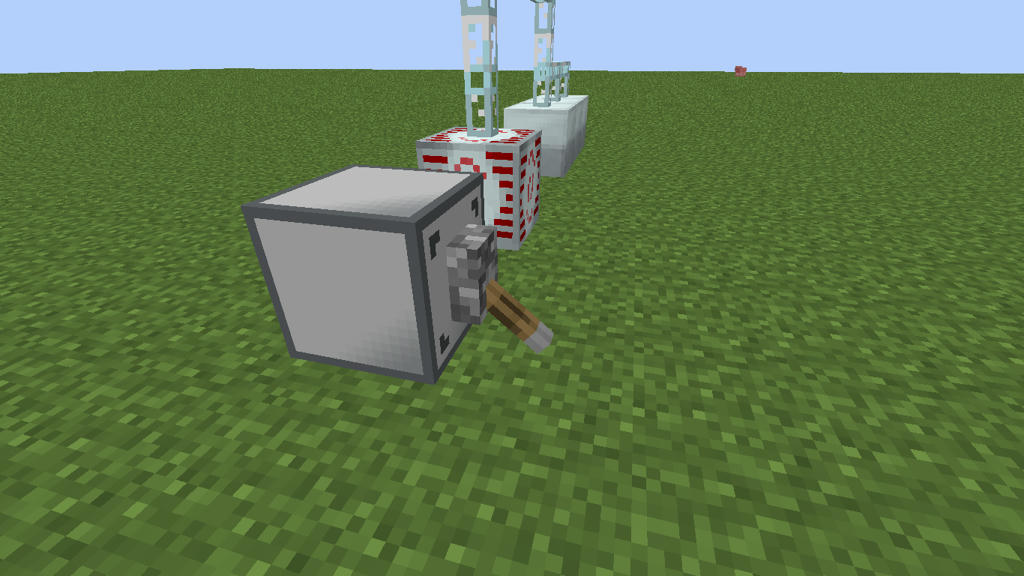 Step 6
Have a look at the panel. You will now see information about the MFSU.
Energy: How much energy it has in it.
Free: How much space remains for energy.
Storage: It's max storage capacity.
Fill: The percentage of energy inside.
You can select what it does and doesn't display, by checking the boxes in the panel screen.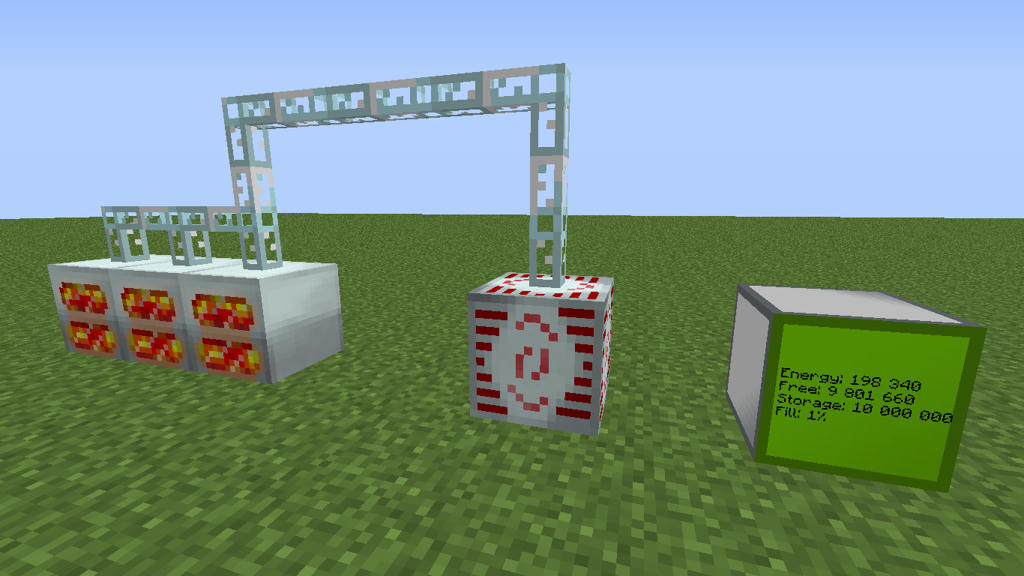 Step 7
If the display is too small, you can add 'Information Panel Extenders'. Just place these down around the panel and it will extend the screen size to whatever size you desire.
Note:
You may need a wrench to re-orientate the extenders. These do not need a redstone signal.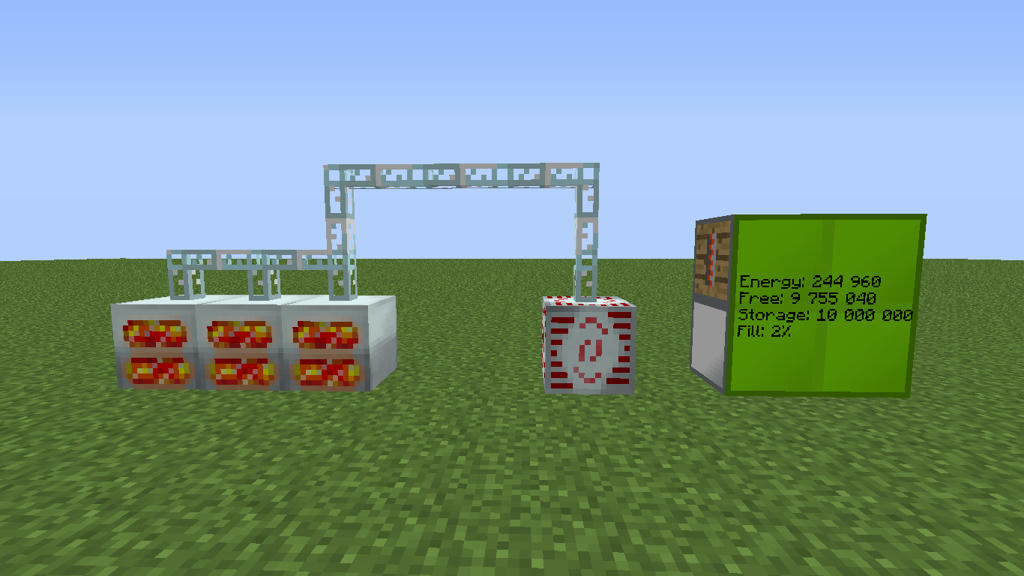 Step 8
If you want more than one MFSU displayed on the same screen you can use the 'Energy Sensor Kit' on a second MFSU and the combine the 2 'Energy Sensor Location Cards', to get an 'Energy Array Location Card' as shown: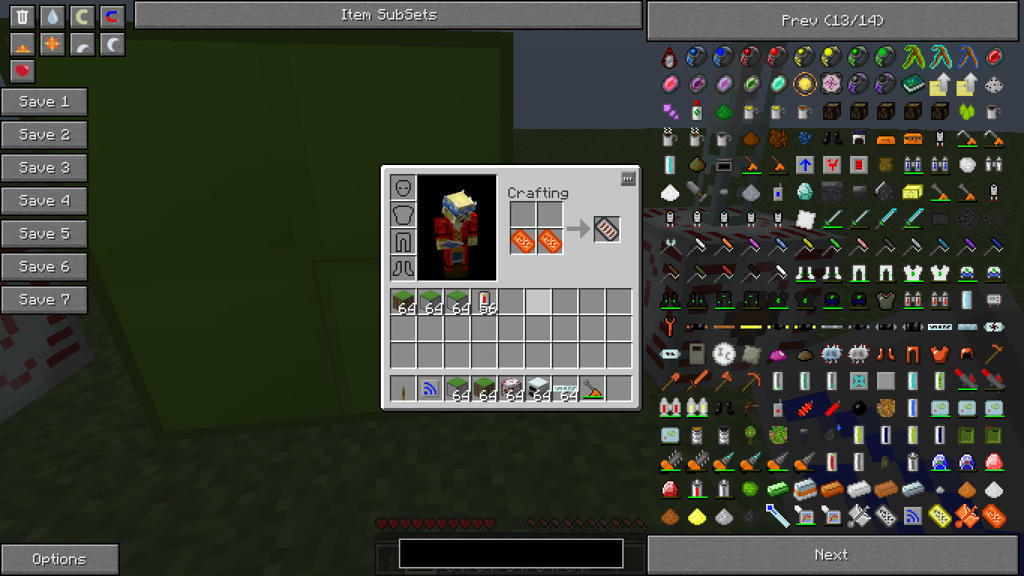 Step 9
You can then place this into your Information Panel as shown: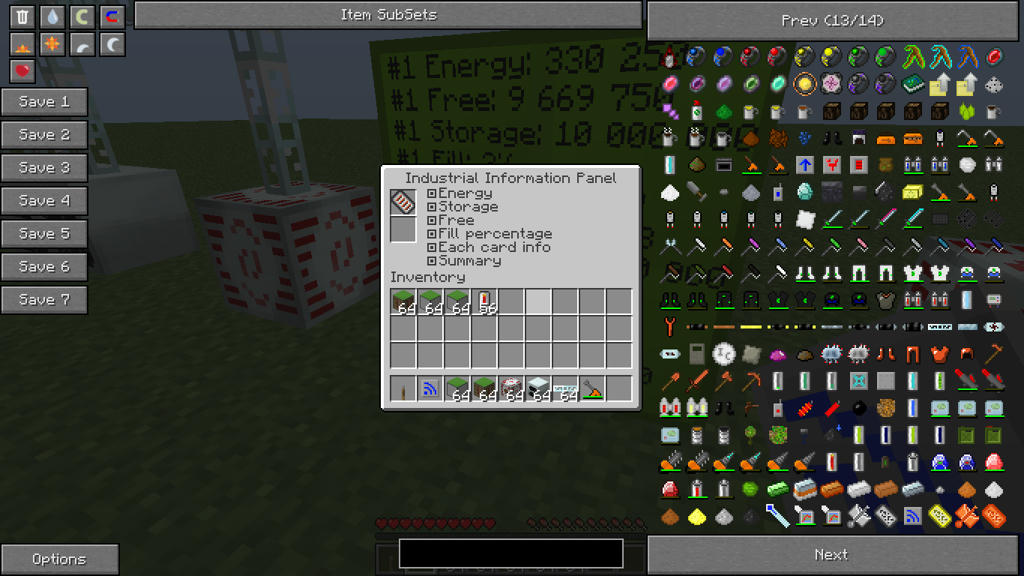 And as you can see it now displays both 1 & 2 MFSU's outputs.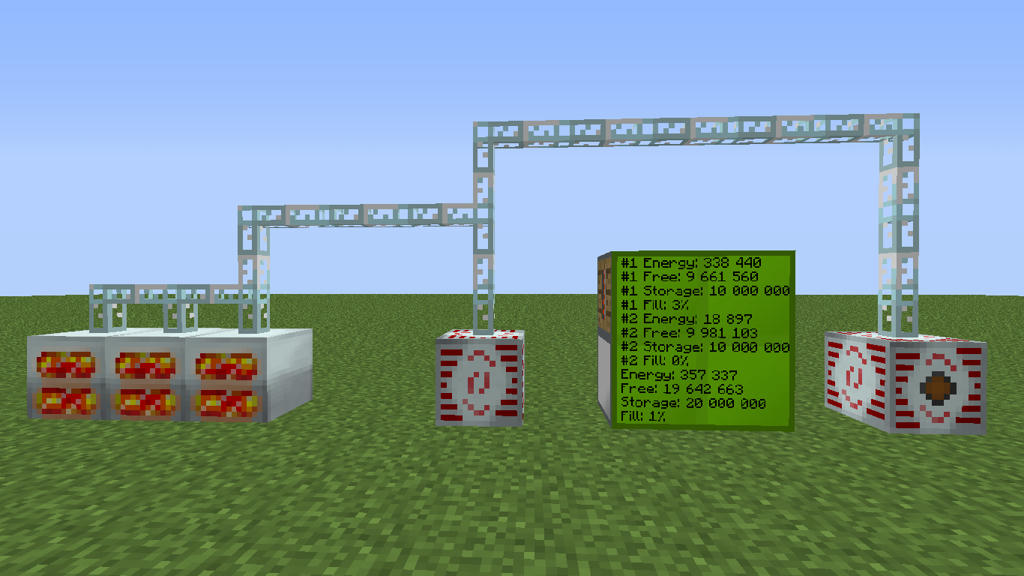 Step 10
If for some reason your MFSU and display are quite far apart, you may need a 'Range Upgrade' to allow them to communicate. These can be added to the second slot in the Information Panel, as show: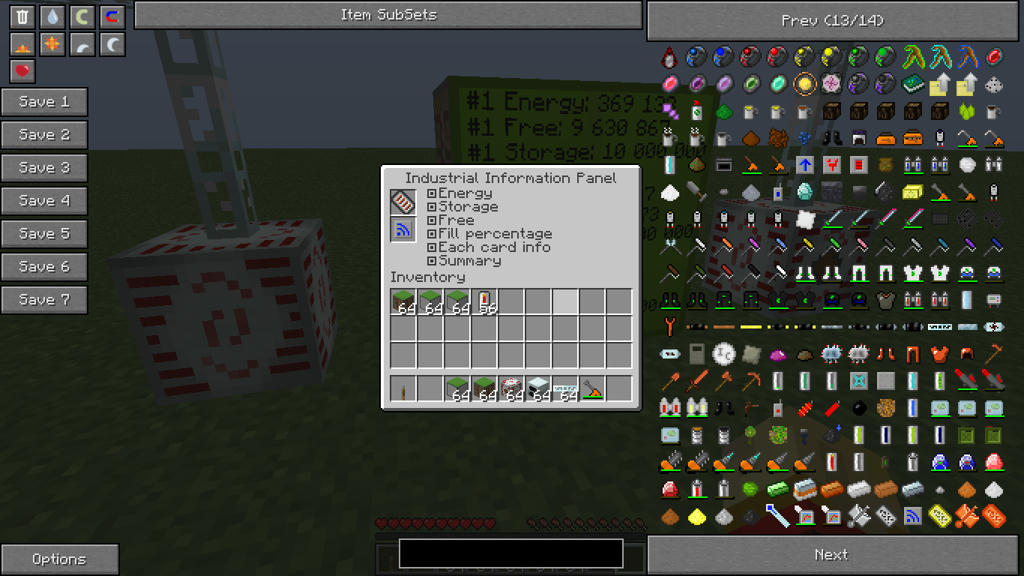 Summery
Well this was a brief introduction to the Industrial Information Panel.
These is also one available for Nuclear Reactors: Called 'Remote Sensor Kit'.
The nuclear information is of far more use as you can monitor your reactor from a distance using more range upgrades, saving you going to see what temperature your reactor is at etc.
Hope this was helpful